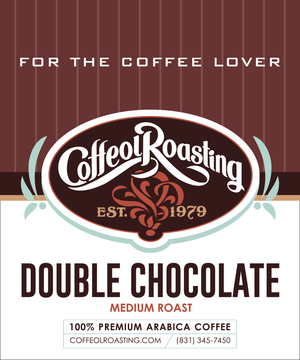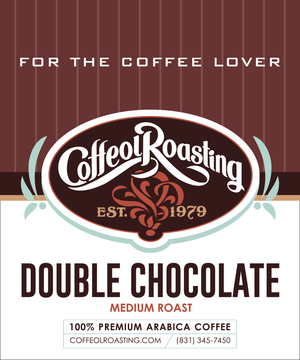 On Sale
Double Chocolate
Introducing our handcrafted Double Chocolate Medium Roast Coffee, made with 100% Premium Arabica beans. Each 10 oz (284g) bag is meticulously filled by hand and sealed to ensure freshness and quality.
Our Double Chocolate blend is a medium roast coffee that delivers a bold, yet smooth flavor profile. Infused with a delicious blend of natural and artificial flavorings, this coffee is the perfect balance of rich chocolatey goodness and a classic coffee taste.
At our company, we take pride in sourcing only the highest quality beans from trusted growers around the world. Our beans are carefully roasted to perfection, ensuring a consistent and satisfying flavor with each sip.
Whether you're starting your day off with a cup of coffee or need a midday pick-me-up, our Double Chocolate Medium Roast Coffee is the perfect choice for any coffee lover. So go ahead and treat yourself to a cup of our delicious coffee today!