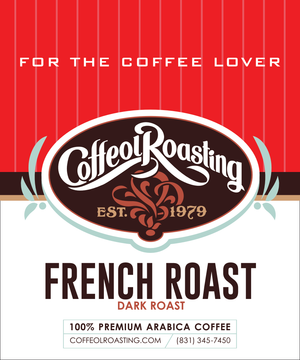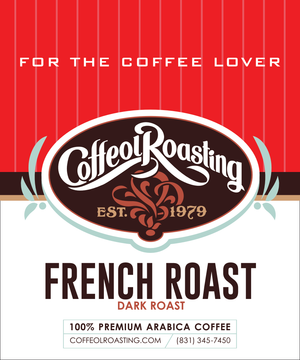 On Sale
French Roast
Introducing our handcrafted French Roast coffee, made with 100% Premium Arabica beans for a rich and robust flavor. Each bag is filled by hand and sealed with care to ensure the freshest and highest quality coffee possible.
Our French Roast is a dark roast coffee that packs a punch without the bitterness often associated with strong coffee. Whether you're a coffee connoisseur or simply looking for a high-quality coffee experience, our French Roast is sure to satisfy your taste buds.
Each bag contains 10 oz (284g) of coffee, perfect for enjoying at home or sharing with friends and family. So go ahead, indulge in our premium French Roast and experience the difference that comes from using only the best ingredients and the finest brewing techniques.
Order now and experience the taste of true coffee excellence.