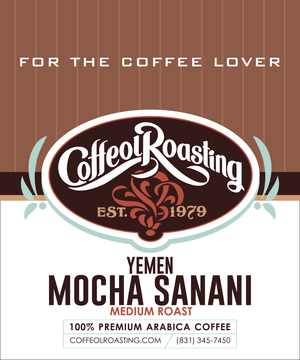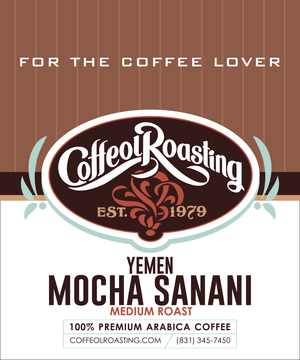 On Sale
Yemen Mocha Sanani
Introducing our premium Yemen Mocha Sanani coffee, hand-filled and sealed to ensure the freshest taste with every sip. Made from 100% Premium Arabica beans, this medium roast coffee offers a deliciously smooth flavor with hints of chocolate that will tantalize your taste buds.
We take pride in sourcing the finest coffee beans from Yemen and roasting them to perfection to ensure the highest quality product for our customers. Each bag contains 10 oz (284g) of freshly roasted coffee that will delight even the most discerning coffee connoisseurs.
Experience the rich and complex flavor of our Yemen Mocha Sanani coffee, which is perfect for any time of day. Whether you enjoy it in the morning to kickstart your day or as an after-dinner treat, this coffee will satisfy your cravings with its smooth, chocolaty taste.
Order now and discover the perfect cup of coffee with our premium Yemen Mocha Sanani coffee.